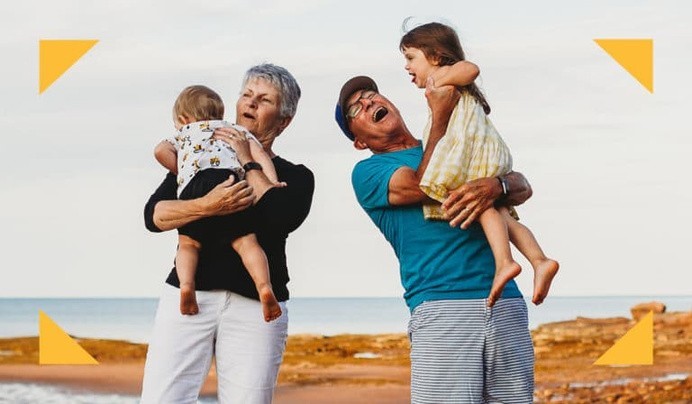 …
Most people think of their Will as a necessary and important legal document. Timely decisions are made, affairs are put in order and personal assets distributed accordingly. Often overlooked is the fact that your Will can also be used as a powerful tool to create positive and meaningful change. Wills and bequests have done exactly that for many years at the Aberdeen Health Foundation. 
Estate gifts to the Foundation have helped build endowment funds, purchase equipment, create and sustain programming, and add valuable enhancements to the health care system in Pictou County. Most recently, the Foundation received a bequest in which the donor divided their estate between their family and three favourite charities. The family received 97% and each charity 1%. The gift to the Aberdeen Health Foundation was to the area of greatest need. Everyone benefitted, including the donor who was able to support both loved ones and causes they cared about.
"There is a misconception that a person has to be wealthy to leave a gift in their Will," says Aberdeen Health Foundation Executive Director, Michelle Ferris. "We have gratefully received bequests of $100 and up, and every single gift contributes to positive change. To leave a legacy that will impact your family and community well into the future is an empowering act. The opportunity to do so is far more accessible than people think."
In 1994 the Foundation received a bequest of $100 that was allocated to the Medical Equipment Endowment. Today that gift has grown to more than fifteen times the original value and with it, the annual support it provides to purchase equipment for the hospital. 
Bequests of any size can make a difference. For example, a $1,000 gift can help set up a mental health crisis emergency fund to assist patients returning home following discharge. A gift of $5000 would fully fund two years of supplies for Music Therapy. This program provides end of life support for patients and their families which can include the creation of a legacy project for loved ones.  
Some donors request that the Foundation allocate their gift to the area of greatest need. Others like to determine where their donations are directed. Recently the Foundation received a bequest that was allocated 50% to the Emergency Room, 25% to Oncology, and 25% to the Palliative Care Unit. 
Bequests come in various sizes and descriptions, each with its own unique story. Sometimes gifts are inspired by personal experience and are a way of showing gratitude. Other times the donor has a connection to Pictou County and wants to contribute by enhancing and building a stronger health care system here. There are also those like Donald Horne.
As he was growing older, a financial advisor suggested that Donald might begin giving while he could still witness the impact of his gifts. This advice ended up bringing years of joy. Donald loved children and although he had none of his own he became a passionate philanthropist focused on children's health. He gave generously throughout his life and established the Donald Horne Endowment for Children's Health at the Aberdeen Health Foundation. As a final act of generosity, he left a bequest to the endowment he had created, ensuring a significant annual funding stream to improve health outcomes for children in our community. Donald passed away in November 2019, just after his 95th birthday.
This year the Aberdeen Health Foundation has partnered with Will Power, a national initiative to show Canadians they don't have to choose between loved ones and the causes they love when planning their Will. Will Power consists of charities, financial advisors and legal professionals working together to provide a suite of helpful resources and tools.
Visit Will Power for tools, resources and to learn more: willpower.ca
You can also visit the Aberdeen Health Foundation at Will Power: www.bit.ly/AHFWillPower