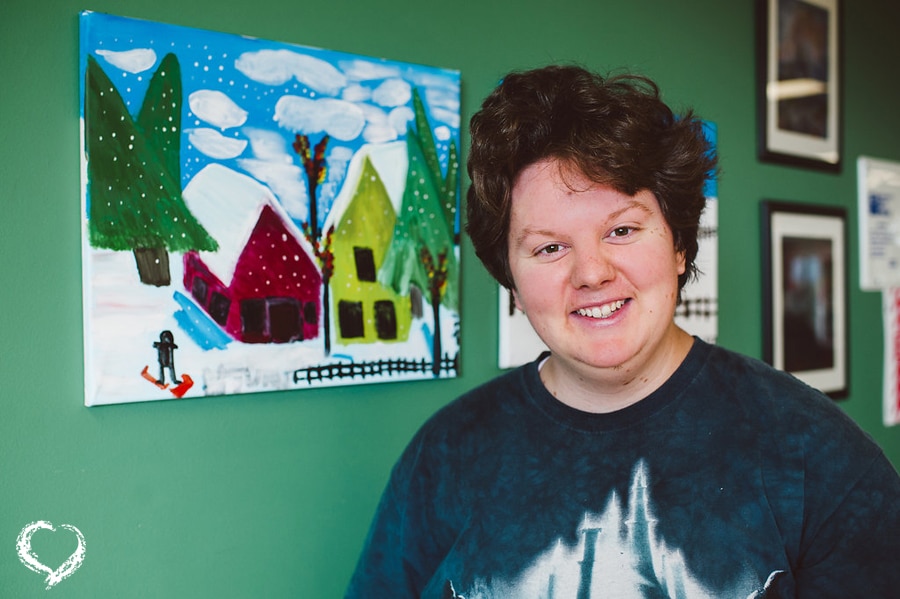 The programs offered by New Hope have become an important part of Natasha Turner's path to mental health. Diagnosed with schizophrenia in 2015, Natasha is committed to doing what it takes to be well, having experienced all the negative aspects of her illness, including faulty perceptions, social isolation, and two hospitalizations.
She has come to learn that in addition to taking her medication, being social is key to managing her symptoms, helping her stay focused and on track. That's why the New Hope program has become so important to her recovery.
New Hope is a psychosocial outpatient rehabilitation program of Nova Scotia Health Authority, for persons in Pictou County living with mental illness. It provides a positive environment for building relationships and support networks. Its programs are inherently social, grounded in helping clients develop a toolbox of skills that build resilience and a connection to community.
With funding from the Aberdeen Health Foundation, New Hope is offering a wide array of programs this year and has introduced several new ones, including art, drama, photography, gardening, and mindfulness.


"New Hope gives me something fulfilling to do. It gives me structure. The activities are fun, active, and social," says Natasha.
Natasha takes her participation seriously. She goes three times a week and, much like a job, she shows up even when she doesn't feel like it. She goes to support others and because she has learned that participating helps her maintain control of the auditory hallucinations she can still experience when on her own.
Each of the programs offers Natasha something refreshing. The art program takes the experience of art from something that has, in the past, been isolating for Natasha and makes it a shared experience.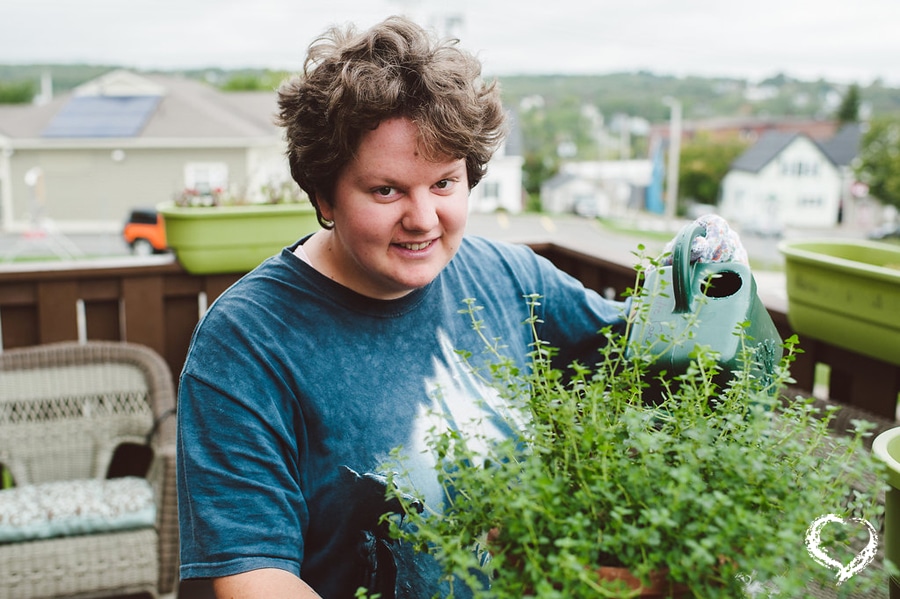 "With the gardening program, you get to take care of something and watch it grow. It's good to get your hands in the soil. The drama program takes you to a different place. It's good for the mind and soul. And the mindfulness aspect of all the programming has really taught me to be present in the moment. I try to do it daily, it really helps me with those times when I'm alone."
"I'm coming off the spiral I was on with my psychosis. My family has seen good changes in me. My personality is coming back. I'm more outgoing and expressive. I have a better work ethic."
Natasha's mom, Edith confirms the change she's witnessed in her daughter. "It's like night and day. You can see the glimmer of something different. Her humour is back. She is more engaged with conversation. She helps around the house. The old Natasha is starting to break through the concrete."


According to Terri Cameron, RN, a program is much more than a program at New Hope. Each activity gives staff the chance to observe and assess a client's progress, and assessment is key.
"It's so much more than baking biscuits or planting a garden. You learn so much just watching the clients – how organized are they, are they interacting with others or are they distracted, possibly by hallucinations. Programs give us an unfiltered assessment of how the client is doing. There are so many layers to what's happening in the program. Seeing our clients in real life situations translates to better treatment."
Funding for these innovative programs at New Hope is provided through the Aberdeen Health Foundation's Sandbar Mental Health Endowment. Click here to learn more or help us grow the support we can provide to these important local programs.
Pictured above, the nurses of New Hope: Darlene Turnbull, RN; Terri Cameron, RN; Susan Fraser, RN.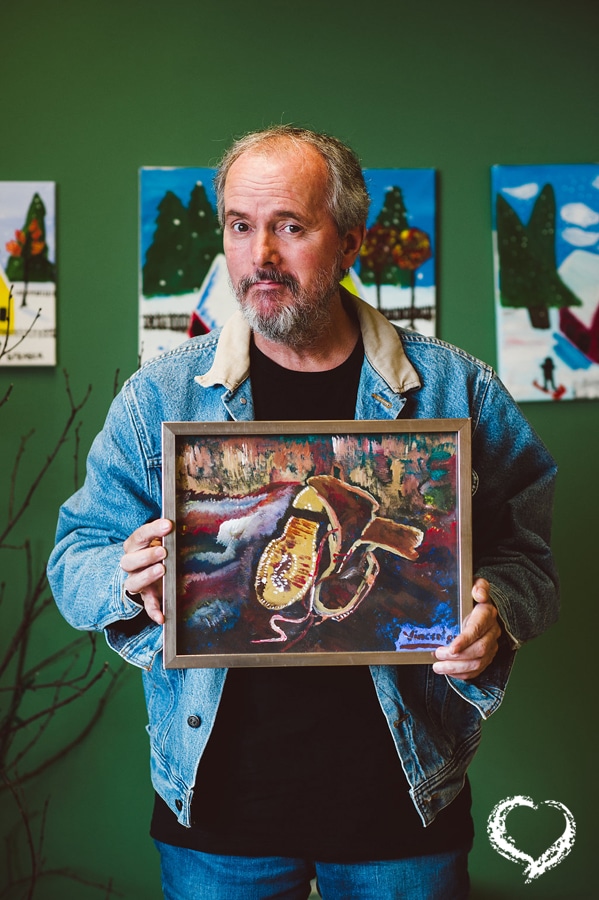 "At first it was hard to take that first step, to go the first time. But the nurses made it so much easier. It's the way they speak to you. They make you feel good. I feel very fortunate for being able to take the programs at New Hope. It means a lot to me. It gets me out of the house. I really enjoy it. − Adrian Gordon

"This past July I went to the movies for the first time ever. It was overwhelming and very exciting. I enjoyed the movie I watched, it was incredible to be there. I actually needed help putting butter on my popcorn because I'd never done it before! Going to the movies is difficult for me, living on low income. But New Hope has helped me get out of my shell and go places I've never been." — Charlene Wilton
Posted: September 29, 2017