"To four generations of our family, the Point 44 sandbar was a very special place. With limited public access, it was exquisitely quiet and pristine. Although only a few hundred yards offshore, the beauty and peacefulness made it seem as if one's troubles were miles away. That picture I'm sure, relates to the wishes of many people suffering from the unimaginable torture of mental illness."
– Mr. Richard Bennett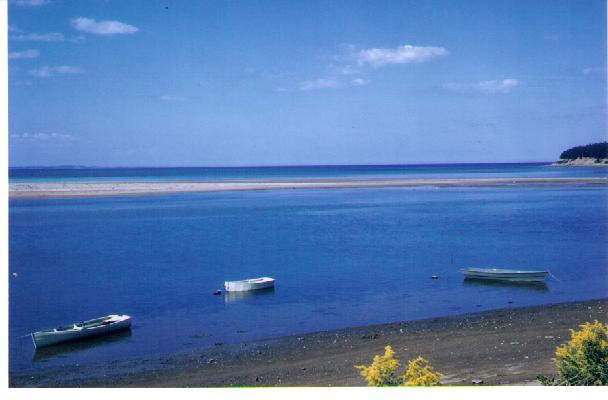 None of us makes it through life completely on our own; we all need a helping hand somewhere along the way. Very often, that helping hand is in the form of emotional support and encouragement at a time of stress or difficulty in our lives, and it helps to get us through. For some of us the difficulty is more prolonged and debilitating and the support required is the recognition, understanding and treatment of mental illness.
In 2006, through a generous gift from Richard & Nancy Bennett, the Sandbar Mental Health Endowment was established. This endowment provides funding for mental health programs, education, and outreach services that enhance care and have a direct impact on the well-being of those of us in need of a helping hand.
Operating through the Aberdeen Health Foundation, Sandbar supports projects that directly impact client services. For example, the Endowment has funded a laptop and projector system, which enabled clients to make an educational presentation entitled "Psychosis — Up Close and Personal", to over 1,000 students in Pictou County. Sandbar also supports client directed trips which have offered clients a chance to venture out and explore our community providing positive new experiences.