Our Community Thrives on Generosity
The generosity of the people of Pictou County is evident in their support of the Aberdeen Health Foundation. The hard work of 20 volunteer board members ensures that funds entrusted to the Foundation serve their intended purposes. We work with the Nova Scotia Health Authority to prioritize funding for new equipment and support professional development opportunities for our health care staff and volunteers. We are pleased to share some of the highlights of our 2016 funding commitments in this report.
The Foundation is making efforts to have an impact beyond the walls of the hospital. This focus, which springs from our strategic plan, has provided the opportunity to collaborate with many organizations that work to improve health in our community. As a result, our funding is playing a greater role than ever in the health and wellness of our community.
The Foundation now has a 30-year history of supporting health care in Pictou County. There have been many changes along the way, from technological advances to new approaches to care. One thing has remained constant, the Foundation has continued to support care in our community, year after year. To those whose vision created the Foundation, and the many donors over our 30 years, we thank you.
~ Hilary R. Amit, Chair (Pictured centre with donors representing the Pictou County Prostate Cancer Support Association)
Your Generosity. Big Impact.
For 17 year old Caroline Wills, being able to receive chemotherapy at the Aberdeen Hospital mean she has more time for family, school and hanging out with friends.
But being back at home wouldn't be such a relief if it weren't for the team that is here supporting the Wills family. "Whenever I have a question or if anything seems off with Caroline, I can get her checked locally," says Tricia, Caroline's mom. "It's such a relief to have that care here and to know there's good communication between the IWK and the team at the Aberdeen."
Despite all that she has been through, Caroline speaks of all she has gained and looks forward to following her dreams to travel when she no longer needs to be close to the hospital.
Chemotherapy for children requires special skills and national certification. The Aberdeen Health Foundation provided funding to ensure this specialized treatment continues to be available here so that families like the Wills can receive care close to home.
Full story >> http://aberdeenhealthfoundation.ca/forcaroline/
Insurance for the Future
Robert Rogers is a tireless community volunteer with an endearing, warm spirit, unblemished by life's challenges. His wife Joyce had a rare genetic condition that causes one's arteries and organs to rupture, often without warning. It meant that she lived with chronically deteriorating health and the risk of sudden death.
Her final attack came in December 2011 on Robert's birthday, and it meant she spent the remainder of her days – 22 months – in the hospital. Robert spent every one of those days at his wife's side.
Later that year, Robert also lost his only son to a genetic condition he'd inherited from his father. While many of us would rightfully retreat into grief, Robert continued to give and to think of ways he could do more.
"I feel like I owe the medical system big time. Because of our system, I still have my home, my ability to live independently. The nurses spared nothing for Joyce."
Robert realized he had an insurance policy that he no longer needed for himself. He decided to make a legacy gift by changing the beneficiary to the Aberdeen Health Foundation's Medical Equipment Endowment.
"I saw the need firsthand. Hospitals are complex. The needs are complex. Our system can provide the basics, but can't provide the frills, and we need a limo."
Full story >> http://aberdeenhealthfoundation.ca/insurance/
New Fund for the Continuing Education of Nurses
The Edith Were Fraser Family Memorial Endowment has been established through the Aberdeen Health Foundation to provide continuing education opportunities for nursing staff in Pictou County.
A graduate of the Aberdeen School of Nursing, Edith was proud of her career. Though she did not have any children of her own, she has been lovingly remembered and honoured by her 10 nieces and nephews with the establishment of this fund in her memory.
Edith loved to garden and to give flowers to those she loved. It seems fitting that the seeds she has sown through her life as a nurse, respected aunt, and friend, have been planted in such a meaningful way. A way that will continue to flower each year.
Full story >> http://aberdeenhealthfoundation.ca/edith-were-fraser-fund/
The Ways You Give. The Difference You Make.
10 Years of Giving Adds Up
Proceeds from the United Commercial Travellers TV Bingo have added up in a big way. In 10 years, the group's tireless fundraising efforts have totalled nearly $50,000 for the Oncology Client Fund, which helps cancer patients with the extra costs of their treatment.
Full story >> http://aberdeenhealthfoundation.ca/philanthropy-day-2016/
Giving to Say Thanks
When diagnosed with a brain tumour, Susan Martin was overwhelmed by the support she received from her colleagues at the Aberdeen. Later she was able to advance her education with funding from the Health Foundation. She has chosen to say thanks every year since 2008 by donating to the Foundation.
Full story >> http://aberdeenhealthfoundation.ca/giving-to-say-thanks/
Donors Come Together for Pediatric Rehab
Making therapy for children more like playtime is easier thanks to several donors. Ace in the Hole Septic and Investors Group provided funding for two child-sized walkers, a trampoline, and mirrors to enhance the effect of an interactive Bubble Tube, which was provided by Molly's Rainbows. Together these gifts encourage children in their therapy.
Full story >> http://aberdeenhealthfoundation.ca/two-donors/
Fostering Connections
Free public access to Wi-Fi means patients can stay in touch with work and home, students can keep up with their schoolwork, and everyone can connect with loved ones while at the hospital. Also thanks to Wi-Fi, a music therapy program in palliative care and a wellness program for oncology patients can now be offered.
Full story >> http://aberdeenhealthfoundation.ca/wifi/
Advancing Training
Health care professionals at the hospital now have access to the latest in simulation training. With lifelike responses, "Chester Chest" allows staff to safely practice new IV therapy procedures. This was made possible by a bequest from a nurse who wanted to support their continuing education.
Full story >> http://aberdeenhealthfoundation.ca/chester/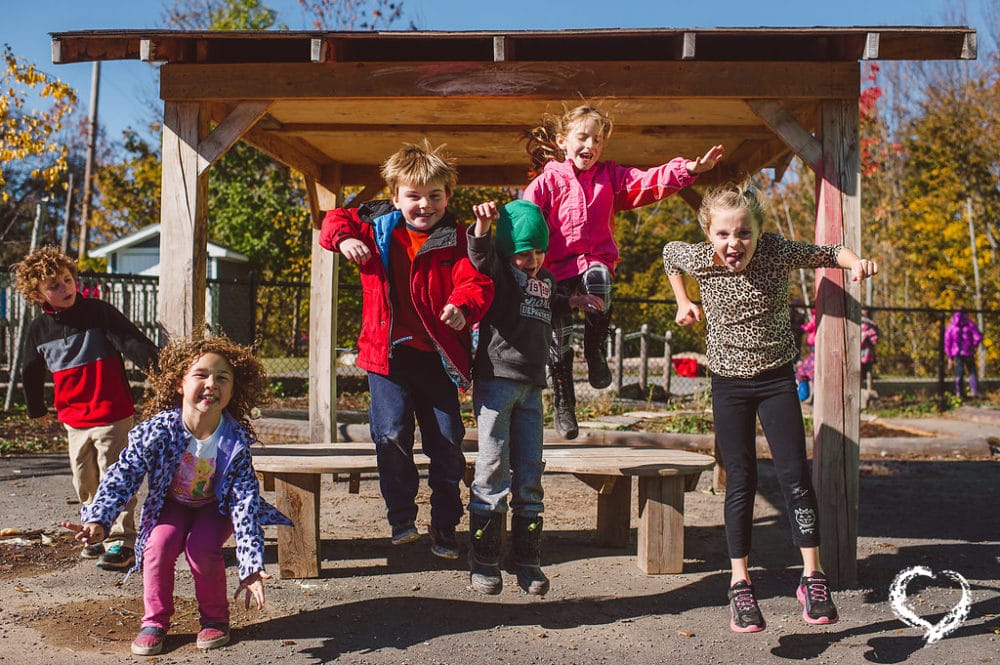 Giving Community Programs a Boost
This year the Children's Aid Society (CAS) Endowment directed funds toward five community organizations that are promoting healthy outcomes and reducing barriers that affect families in Pictou County. Frank H. MacDonald School, New Glasgow Academy, and Roots for Youth are fostering digital literacy, healthy living, and mental health. GR Saunders is creating a natural learning and play space and Big Brothers Big Sisters is recruiting greatly needed mentors.
Full story >> http://aberdeenhealthfoundation.ca/cas-funding-healthy-outcomes/
Celebrating 30 Years


The Aberdeen Health Foundation will be hosting its 30th Annual General Meeting on February 23. As the board prepares to mark this milestone, there is one member for whom this represents a significant anniversary as well.
Jim Gogan has served on the board all thirty of those years. Reflecting back to how it all began, he is struck by how the need remains very much the same.
Full story >>http://aberdeenhealthfoundation.ca/marking-30-years/

Our 2016 Funding Commitments


In 2016, its 30th anniversary year, the Aberdeen Health Foundation invested over $1.5 million in new equipment and programs for health care in Pictou County – touching virtually every area of health care.
Full story, including the list of everything funded>>
http://aberdeenhealthfoundation.ca/2016funding/

Please Join Us
Aberdeen Health Foundation
Annual General Meeting
Thursday, February 23, 2017 @ 6:30 pm
Aberdeen Hospital Boardroom 835 East River Road, New Glasgow
Guest Speaker
"Health is more than the Absence of Illness"
Michelle Ward, BSW, RSW, Executive Director, Kids First Association
Michelle will discuss how the Foundation's funding is having an impact on the families her organization serves. It will be a conversation that broadens thinking about health beyond acute care and sheds light on the many social factors that play a role in wellness in our community.
Let your friends know you're coming and share our event on Facebook.
Get a Copy of the Report
Download a copy of the Report to Community 2017
Request a copy of the Report to Community 2017
Posted: February, 17, 2017