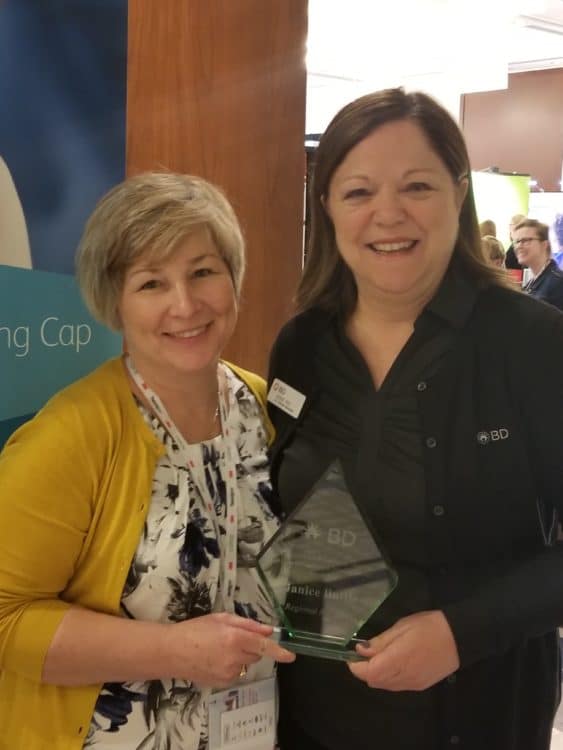 Congratulations to Janice Buttle, RN, who received a national award for EXCELLENCE IN VASCULAR PRACTICE from the Canadian Vascular Access Association. The award was presented at the National conference in Toronto this past April by Josee Roy, an educator with Becton Dickinson.
Janice (pictured left) works in the Aberdeen Hospital's Ambulatory Care Unit and is our resident expert PICC inserter.
The Aberdeen Health Foundation Education Fund has helped Janice attend this conference to advance her skills.
Posted: August 7, 2018