Two projects in Pictou County are receiving funding because of the role they play in promoting healthy outcomes for children in Pictou County. Big Brothers Big Sisters, and West Pictou Consolidated School are the latest recipients of the Aberdeen Health Foundation's CAS (Children's Aid Society) Endowment Fund, which supports projects that alleviate risk, prevent crisis, and enhance the potential for healthy outcomes for children, youth, and families in Pictou County.
Big Brothers Big Sisters' In School Mentoring Program will receive funding to enhance program materials and resources. The program targets children between the ages of 7 and 18, who have been identified to be at risk. The estimated number of children in the program is 50 – 70.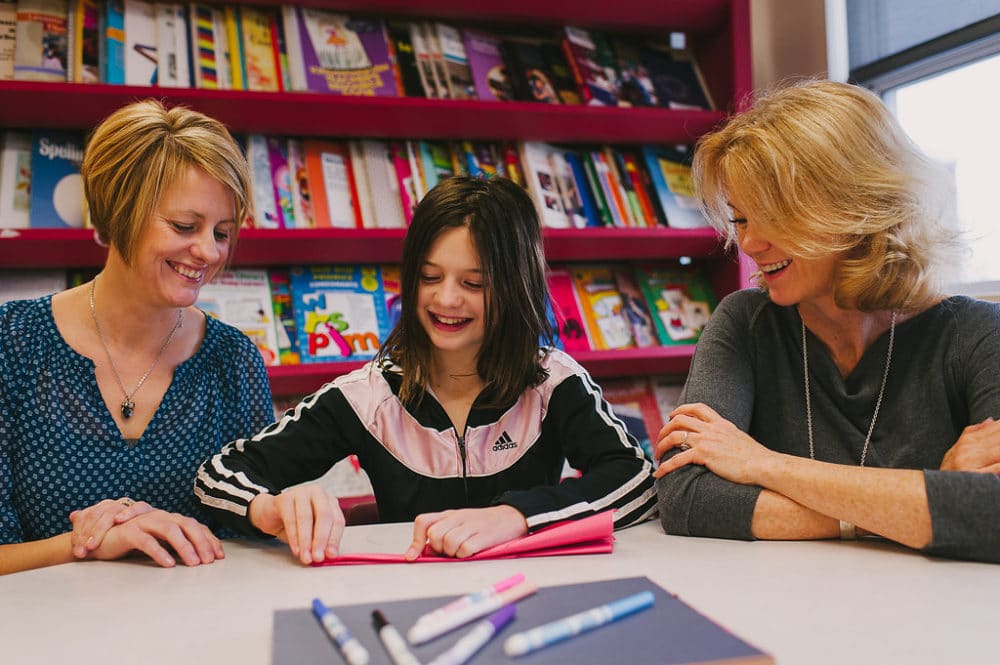 The goal of the program is to provide a role model and friend, promote the importance of staying in school and developing healthy relationships with family and peers. The program helps to instil trust and self-confidence, which is important in helping children to make healthy decisions.
"Big Brothers Big Sisters has been delivering the In School Mentoring program for close to 20 years," says Margie Grant Walsh of Big Brothers. "Schools do not have the resources to supply items for activities beyond gym equipment. This support will enable us to purchase new activity bins and fill them with items that will engage the Mentees with their Mentors in fun and challenging ways."
Studies have shown that children that participate in the In School program through Big Brothers Big Sisters stay in school longer, have higher literacy rates, stay away from drugs and alcohol and are less likely to need social assistance. They also access support systems more effectively, as they are more confident and have a Mentor with whom they can share, and receive care and support.
West Pictou Consolidated School's Life Skills Program will also be receiving support this fall for a targeted program for children with Autism, Asperger's Syndrome, Down Syndrome, or Global Developmental Delays.


This program will help these children become healthy, productive, independent, contributing members of society by engaging them in physical activity to inspire a love for an active lifestyle, and helping them develop positive relations with peers. The program will also focus on helping them build skills from preparing simple meals and using good kitchen safety practices to becoming more proficient with technology, and developing an understanding of how to take care of and protect their bodies.
"This program will enhance and supplement the academic portion of the schooling for these children with life skills that will build their independence and autonomy," says Karri Ann Noel, Learning Center Teacher at West Pictou. "Access to iPads, which is now possible as part of the support from the Aberdeen Health Foundation, will make a significant impact. Communication through the use of technology is important to all students, but of particular importance to those with special needs."
Robyn Eaton, who serves on the Aberdeen Health Foundation, is impressed with the impact of the projects that have been funded through the CAS Endowment Fund. "The Aberdeen Health Foundation is pleased to support the work of these tremendous organizations in our community and to see the CAS Fund fulfilling its mission. This is exactly what the fund was created to do and already it has provided direct support to nine projects since it was established in 2013."
The Aberdeen Health Foundation's Children's Aid Society (CAS) Endowment Fund was established through a $1 million gift from the former Children's Aid Society of Pictou County. Continuing the legacy of Children's Aid, the fund will support projects that protect children, and enhance supports and services for families at risk in the community. Applications for the CAS Endowment Fund are accepted annually, the next deadline is March 31, 2015.
CAS Endowment Fund Details and applications forms

Posted: December 9, 2014