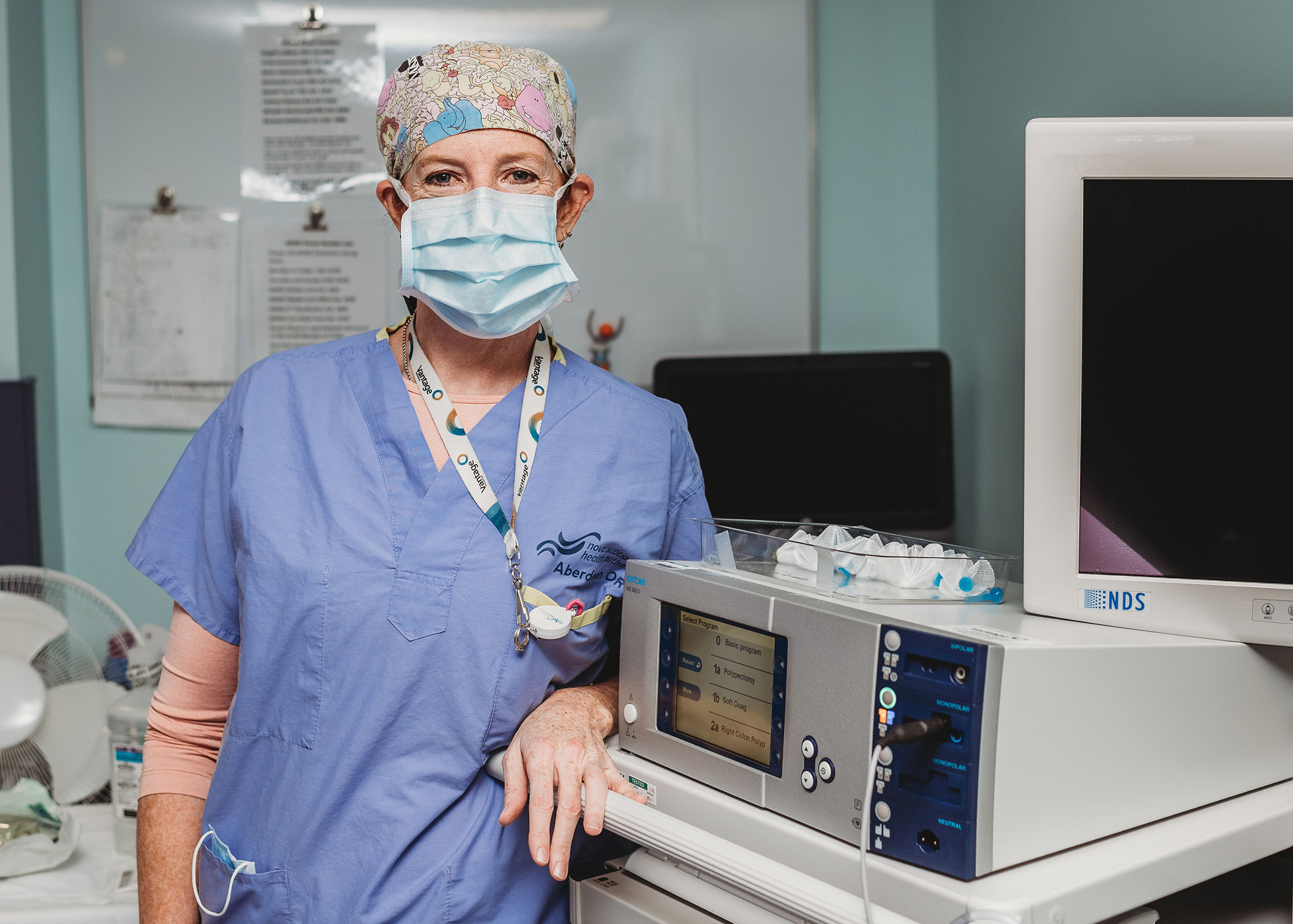 Over the past 35 years the Aberdeen Health Foundation has funded more than $26 million in capital and service improvements to the Aberdeen Hospital and community. While the mandate expanded over the years to include population and mental health, hospital-based technology advancements and innovations in patient care remain the primary area of investment.
Since 2018, the Foundation invested almost $600,000 in perioperative (surgical services) upgrades alone. Last year these investments included new anesthesia workstations, patient monitors, a surgical OR bed, additional laparoscopic equipment and more. Some of the upgrades were part of COVID readiness planning, while others helped meet evolving standards of care, or replaced equipment no longer compatible with new technology. 
Anesthesiology experienced some of the greatest impact with a complete revamping of computerized workstations. "These upgrades provide us with the most current technology available for monitoring patients and documenting their surgical care," explained Aberdeen Hospital anesthesiologist, Dr. Neil Reddy. "We can now provide continuity of care in real time as we support a patient's surgical journey." In addition to these upgrades, the Foundation has approved funding for an intubating scope. This will provide direct visualization of the airway allowing the Anesthesiology team to respond and plan accordingly. Having access to an additional scope also increases OR efficiency and helps to reduce delays. 
The Aberdeen Hospital's perioperative program has a broad provincial reach extending services to patients from the New Brunswick border to Richmond County in Cape Breton. The hospital offers one of four orthopedic programs in the province, as well as a pacemaker and other programs provided by Nova Scotia Health.
"The Aberdeen Health Foundation is pleased to provide a level of support that enables our hospital's perioperative team to operate these important provincial programs while also delivering a variety of surgical services to local residents," says Executive Director, Michelle Ferris. These include general surgery, gynecology and obstetrics services, orthopedics, and dental surgery. The state-of-the art laparoscopic suite that opened in 2018 allows for smaller incisions and shorter recovery times. The suite, which also received Foundation funding, can be used by all surgical specialties and has played a role in recruiting surgeons to the area.  
The perioperative program runs four operating theatres, five days a week including three elective and one trauma room. In addition to the elective procedures, emergency OR services are available 365 days of the year. The team includes two general surgeons (awaiting arrival of a third), three gynecologists, five orthopedic surgeons, and five anesthesiologists. Nursing and support staff work together with surgeons to provide care and support for patients throughout their surgical journey.  
The Aberdeen Hospital also has an excellent pre-admission program that provides pre-operative readiness for patients scheduled to undergo surgery. The interdisciplinary team consists of a variety of health care professionals including lab services, nursing, diagnostic imaging, respiratory therapy, internal medicine, anesthesia and others. The program provides patients and family members with education and supportive planning for discharge.  The ongoing efforts of the team have resulted in some of the lowest length of stays in any hospital in the province.
"We are very fortunate and grateful for the support of our Foundation," says Alana Toole, Health Services Manager, Perioperative, Endoscopy and Medical Device Reprocessing Service for the Aberdeen Hospital. "New equipment benefits patients and surgical staff, and also helps with physician recruitment. The Foundation's impact extends beyond the hospital and surgical program and touches the entire community."
This is one of the many stories featured in the Aberdeen Health Foundation 2022 Report to Community, re-capping a year in which more than $2 million in funding commitments were made.  The report is now available online at: aberdeenhealthfoundation.ca/report2022, or by contacting the Foundation office for a copy at 902-752-7600 ext. 4600.
Pictured: Dr. Colleen O'Sullivan, Aberdeen Hospital, Chief of General Surgery is pictured with a new Endocut Electrosurgical Unit, the latest technology that improves patient safety and outcomes. The unit is just one part of a series of surgical equipment upgrades funded at the hospital by the Aberdeen Health Foundation in recent months.