Members of the Women Alike Abreast A River Dragon Boat Team recently dropped by the Aberdeen Hospital's laboratory to see the new equipment their most recent donation has made possible.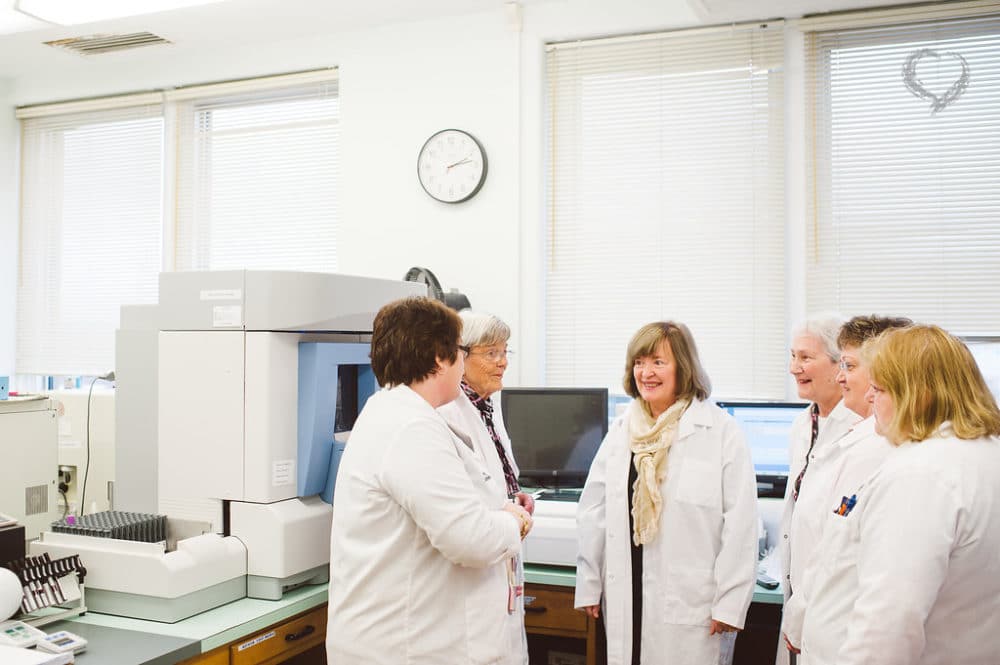 The department has a new microscope and blood stainer, replacing technology that was more than 25 years old. The new equipment significantly advances the lab's diagnostic capability, reports Lab Manager, Darlene Gilby.


The Women Alike Dragon Boat Team is one of the recipient charities of Race on the River, and each year the group donates to the Aberdeen Health Foundation to enhance cancer treatment and care locally. To date, the team has donated nearly $250,000 to the Foundation.


Speaking on behalf of the team, Phyllis Weaver emphasizes, "We're more than a sports team having fun, we're very serious about the cause behind what we do. For us, it's all about breast cancer research and care. We want the hospital to have the most up-to-date equipment for working with breast cancer patients."
Pictured Top, L-R: Darlene Gilby, Lab Manager; Phyllis Weaver, Dragon Boat Team Chair; Susan Green, Aberdeen Health Foundation Chair; Deanna Smith, Women Alike; Darlene Benoit, Women Alike; and Lois MacDonald, Lab Tech.
Pictured Centre and Bottom: Pathologist Dr. Foyle (foreground) demonstrates the new microscope to Phyllis Weaver, Dragon Boat Team Chair, while other members of the team look on.
Posted: January 14, 2016