Today is McHappy Day and the team at McDonald's in New Glasgow is working hard and giving back to their community by  promoting donations to the Aberdeen Health Foundation for the Women & Children's Unit to help fund new bassinets for our babies.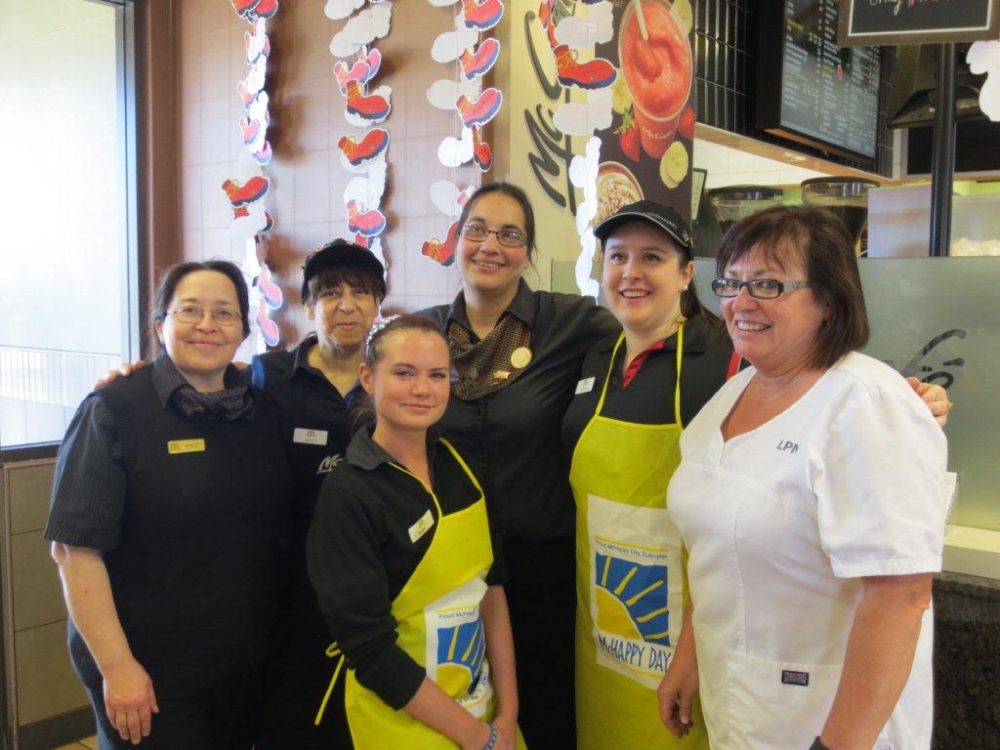 Pictured left to right are staff from New Glasgow McDonald's:  Michelle Coreoran, Doris Grant, Jackie Kontuk, Chantelle McLean, Morian McLeod & Alta Worthen from Aberdeen Hospital.
McHappy Day happens in May each year, with $1 from every Big Mac, Happy Meal and hot McCafe beverage going to local children's charities, including Ronald McDonald House Charities (RMHC).

Posted: May 6, 2015