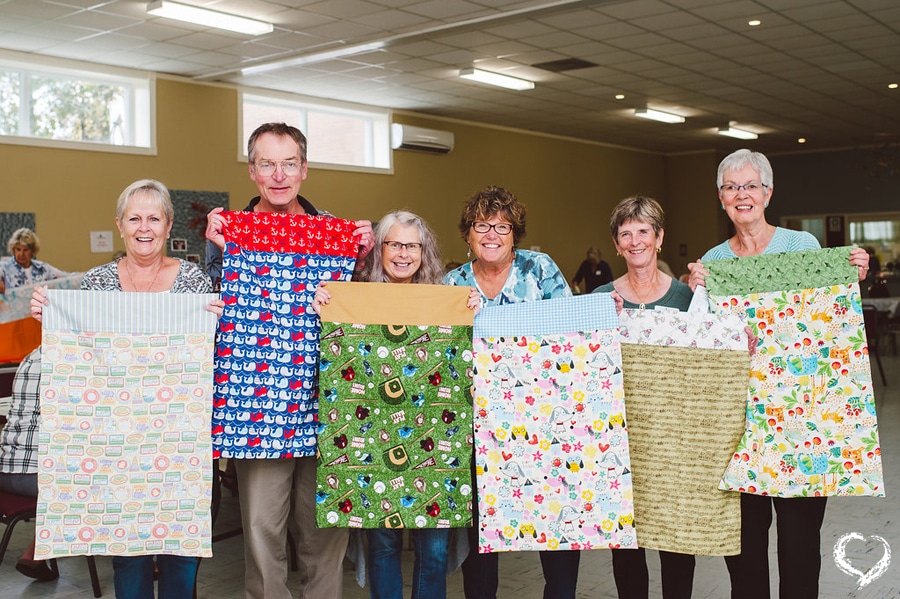 Organizers Kaye Desborough and Jane Williams were thrilled that over 50 volunteers gathered at the Pictou United Church on October 26 for the 5th annual Ryan's Case for Pillows. There was a buzz of laughter, sewing machines, and lots of productivity while this cheerful group carefully stitched together 500 playful pillowcases for the children's rooms at the Aberdeen Hospital, Cape Breton Regional Hospital, and the IWK. All the fabric is donated and the day was capped off by a luncheon served by the church.
"It was wonderful to be able to drop in and see this event in full swing," says Susan Malcolm of the Aberdeen Health Foundation. "It's an incredible group of volunteers coming together in such a touching way to help kids feel better. You could feel the love in the room and being put into every pillowcase."
This event is part of a national campaign that has been running 10 years and has seen 1.6 million pillowcases donated to 326 participating hospitals, with more than 40 million volunteer hours, touching 50,000 children each year.
Pictured L-R: Beverly Cleve, Keith MacDonald, Cathy Moore, Sharon Heighton, Maureen Kavadias, and Kay Desborough.
Posted November 1, 2017